Great Sauce!
Here is a great recipe for Spaghetti sauce that my son-in-law Gene made just for me! It has NO salt and No fat! He is a Master Chef! We love him and all of his cooking!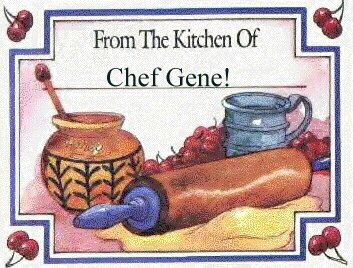 2 big cans of diced tomatoes
4 small cans of tomato sauce
1 can of tomato paste
(all of above no salt type)

1 large onion
4 celery stalks
1 green pepper
mushrooms (your choice)
5 cloves of garlic, chopped
2 tbsp olive oil
2 tbsp oregano
2 tbsp basil
1/4 to 1/2 cup sugar
2 chicken breasts with fat trimmed off

Brown chicken breasts. Saute chicken breasts and vegetables in olive oil. Add the rest of the ingredients and simmer for one hour!