Hemingway Days at Sloppy Joe's!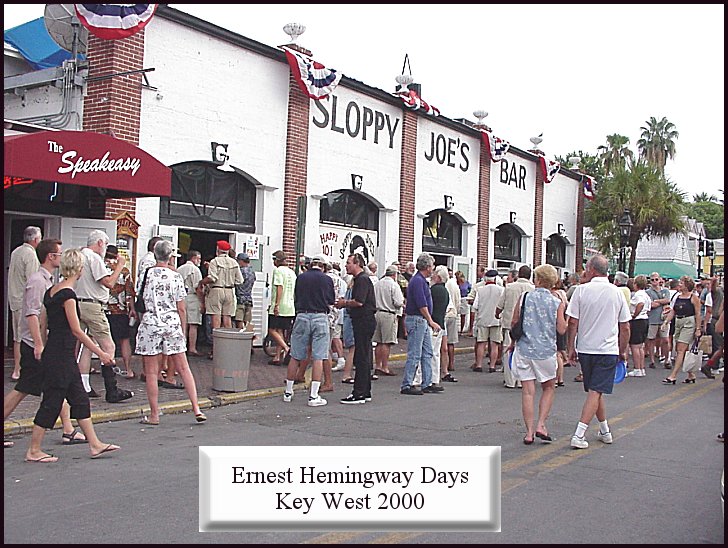 Look closely and you will see many Ernest Hemingway LOOK-A-LIKES!
This photo was taken at 10:00AM and the festivities were well underway!
Duvall Street was closed off to traffic.
There was a street fair with vendors selling their wares.
More and more people gathered to watch the "Key Lime Pie Eating Contest"
and the boxing and arm wrestling!
---
Click here to return to key West Page