What's That SMELL?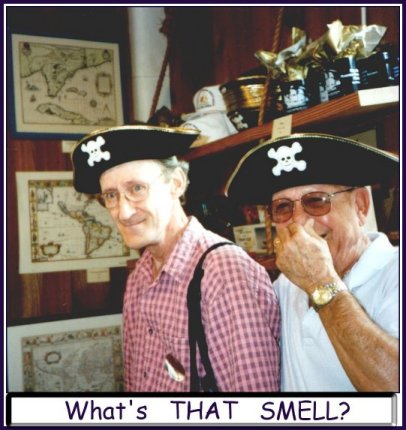 This picture was taken two years ago in Mel Fisher's Museum in Key West. My brother-in-law and I were in the gift shop goofing around......
Choose your caption!
Who do you think you're fooling?
I know it was YOU!
PCY, Don't do this to me!
PHEW!!!!
PPEEEYOUUU!!
Let's move, quick!
---